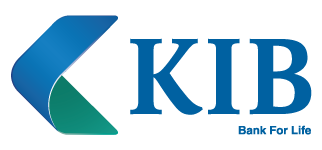 Kuwait International Bank
About KIB
In 1973, KIB was established as a real estate bank, originally known as Kuwait Real Estate Bank. During this period, it played a prominent role on the national stage, establishing itself as a pillar of Kuwait's banking industry; helping finance a vital sector and contributing to the development of the country's economic and architectural landscapes.
The major turning point came in 2007, when the bank spearheaded the first transformation of its kind in the region. The bank embarked on a strategic transformation which saw it transition from a conventional real estate bank to a full-service, Shariah compliant bank, known as Kuwait International Bank.
In 2018, the bank underwent another strategic transformation: a comprehensive, long-term program aimed at transforming the way it engages customers across every touch point. This new strategy focuses on offering a next-level customer experience that delivers more than just banking in the traditional sense — it establishes KIB as a partner in every aspect of customers' lives; a true 'Bank for Life'.
KIB remains committed to catering to the needs of individuals and institutions through a wide network of branches spread across Kuwait, as well as a full suite of Islamic banking services and solutions in line with international best practice.