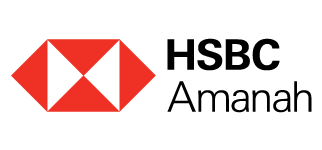 HSBC Amanah
HSBC Amanah
HSBC Amanah Malaysia, a fully-fledged Islamic bank wholly owned by HSBC Bank Malaysia and a member of the HSBC Group, was incorporated in February 2008 and commenced operations in August 2008.
The HSBC Group serves customers through four global businesses: retail banking and wealth management; commercial banking; global banking and markets; and global private banking from 66 countries and territories in Europe, Asia, North and Latin America and the Middle East and North Africa region. With assets of US$2.56 trillion as at the 31st December 2018, HSBC is one of the world's largest banking and financial services organizations.
HSBC Amanah Malaysia complements HSBC Bank Malaysia's comprehensive banking and financing solutions, available to all its customers, by providing a full suite of innovative Islamic products and services to retail and corporate customers.