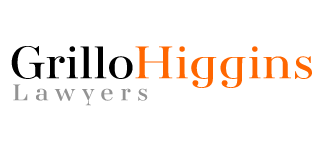 GrilloHiggins Lawyers
GrilloHiggins is a boutique firm that focuses on providing exceptional service to its clients while also providing cost certainty in challenging market conditions. At GrilloHiggins, we embrace innovative methods to provide better service with the aim of understanding our clients' business environment and commercial objectives.
The founding partners, Alfonso Grillo & Garrick Higgins, have decades of combined extensive experience and depth of knowledge to allow them to navigate the best possible outcome for clients. Alfonso and Garrick are supported by an experienced and capable team including Senior Associates Tony Petani and Adam Goldner. This team works closely, collaboratively and communicatively to ensure that every aspect of work is dealt with professionally and cost-effectively.
GrilloHiggins provides expertise in a range of areas of work including, but not limited to, mergers and acquisitions, capital markets, energy and resources, corporate and commercial, entertainment, intellectual property, technology, start-ups and property.