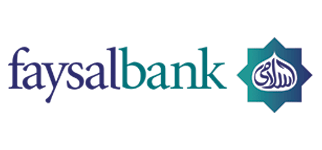 Faysal Bank
Brief history
Faysal Bank was incorporated in 1994 with the sole aim of helping people and businesses grow financially. Fully equipped with the skills and professionalism, we are not just a bank, but an integral partner in our customer's journey toward economic and financial excellence.
We emerged in the banking industry with the competent backing of highly qualified leadership and professional excellence of our parent company, Ithmaar Bank — a Bahrain-based Islamic retail bank that provides retail, commercial, treasury, financial and other banking services.
Faysal Islamic Banking
Faysal Bank launched its first dedicated Islamic branch in August 2009. Within 10 years, Faysal Islamic Banking grew to be the largest Islamic branch network of a conventional bank in Pakistan, having 250-plus dedicated Islamic banking branches among a network of 450-plus branches.
Our Islamic banking practices are well researched, under State Bank of Pakistan regulations and Shariah principles.