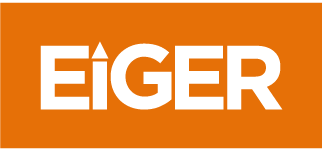 Eiger
Eiger Trading Advisors (Eiger) is a UK-based asset-trading and technology company founded in 2008, which specializes as an intermediary in Islamic financial products.
As a leading intermediary and technology provider within the commodity Murabahah space, Eiger has the unique capabilities to deliver Shariah compliant commodity trading solutions through the Eiger Trading Platform (ETP), a web-based trading system, that we tailor to our bank clients' exact operational requirements.
The ETP automates the structuring and execution of Islamic banking products for wholesale and retail commodity-backed transactions, including two new enhanced modules:
ETP Retail – A 24/7 STP platform designed to automate the end-to-end commodity Murabahah transactions underpinning retail banking products such as deposits, loans, CASA, credit cards
ETP Client Reach – A bespoke middle and back office module designed to streamline Islamic treasury and derivative transactions, including execution and documentation with our clients' clients.
Eiger is authorized and regulated by the UK's Financial Conduct Authority, and is both a member of the London Metal Exchange and an associate of the London Platinum and Palladium Market.