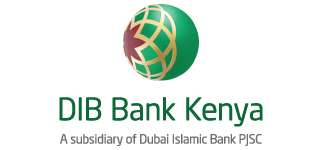 Dubai Islamic Bank Kenya
About Dubai Islamic Bank:
Established in 1975, Dubai Islamic Bank (DIB) is the largest Islamic bank in the UAE by assets and a public joint stock company listed on the Dubai Financial Market. DIB is also the world's first full-service Islamic bank and the third-largest Islamic bank in the world. It operates 90 branches across the UAE, is present in seven markets worldwide and is expanding its global footprint to further grow and develop the industry. Today, it serves close to 1.7 million customers.
DIB has a significant international presence as a torchbearer in promoting Shariah compliant financial services across a number of markets worldwide. The bank has established DIB Pakistan, a wholly owned subsidiary which is the first Islamic bank in Pakistan, and launched Panin Dubai Syariah Bank in Indonesia. In May 2017, DIB was given the license by the Central Bank of Kenya (CBK) to operate its subsidiary, DIB Kenya.