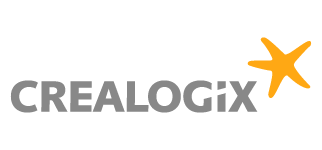 CREALOGIX
CREALOGIX is a publicly-listed, global leader in digital banking technology and a Swiss Fintech 100 company. For 25 years, we have partnered with some of the world's leading banks and wealth management firms. We are a pure-play digital financial engagement platform provider, independent from legacy and core banking systems. We deliver to financial institutions a modern and unified omnichannel front end for their client-facing products and services in banking and wealth management.
Therefore, we focus on rapid modernization of UX/UI in established financial institutions. Our solution is independent of the underlying data and product systems in use 'under the surface'.
With our wide-ranging client base and state-of-the-art broad product offerings, we can give our customers the competitive edge, help them improve client experience and ensure that digital delivers on its promise of driving new and exciting initiatives.