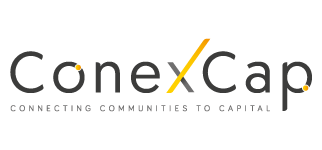 ConexCap
ConexCap is a fintech connecting people, ideas and capital.
The group's core business is to design and implement financial solutions for families, institutions and business communities in Europe.
ConexCap is the leader in the development of ethical products for Muslim consumers in France (the group's initial market) through its local brand 570easi, from home finance schemes to real estate-backed products for savings.
With more than 1,000 homes financed and 90,000-plus client accounts, ConexCap capitalizes on data and analysis to better understand the market and develop, in cooperation with industry specialists, the best product range to fit the needs of clients.
As an international group, with teams based in France, Morocco, Luxembourg and Dubai, ConexCap is developing its partnerships with other fintechs and financial institutions to provide communities across Europe with the financial solutions they need.