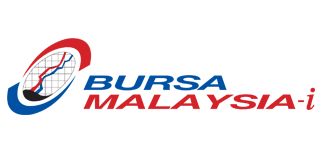 Bursa Malaysia
About Us
Bursa Malaysia aspires to be ASEAN's leading, responsible and globally-connected marketplace.
Overview
Bursa Malaysia is an exchange holding company incorporated in 1976 and listed in 2005, and has grown to be one of the largest bourses in ASEAN today. We operate and regulate a fully-integrated exchange offering a comprehensive range of exchange-related facilities.
The exchange comprises a Main Market, the ACE Market and the LEAP (Leading Entrepreneur Accelerator Platform) Market, catering to companies at differing milestones of their corporate journey. Collectively, the three markets host more than 900 listed companies across 60 economic activities.
Bursa Malaysia is guided by our mission to provide easy access to diversified, impactful products and services tailored to the differing requirements of both domestic and foreign market participants. Our comprehensive product range includes equities, derivatives, futures and options, offshore and Islamic assets; and is complemented by a suite of exchange-related services such as listing, trading, clearing, settlement and depository. Other investment option offerings include collective investment schemes such as exchange-traded funds, REITs, exchange-traded bonds and Sukuk and business trusts.
Bursa Malaysia is a global leader in Islamic capital market innovations, and has pioneered several initiatives catering to the requirements of discerning investors, including Bursa Malaysia-i — the world's first end-to-end Shariah-compliant investing platform; Bursa Suq-Al-Sila', a Shariah compliant commodities trading platform; as well as Islamic Securities Selling and Buying – Negotiated Transaction, a Shariah compliant alternative to securities borrowing and lending.
On the derivatives front, Bursa Malaysia's crude palm oil futures contract is acknowledged as the global price benchmark for the palm oil industry today, and has effectively positioned Malaysia as the global premier market for palm oil futures trading.
Bursa Malaysia is committed to ensuring that sustainability is incorporated into all aspects of our business through our integrated sustainability strategy. In 2014, the exchange introduced the FTSE4Good Bursa Malaysia Index to encourage sustainable business practices among Malaysian companies and create tangible impact across the wider capital market. Our commitment to sustainability was further enhanced in 2015 when Bursa Malaysia joined the United Nations' Sustainable Stock Exchanges initiative.
In our journey toward our aspiration to be a leading, responsible marketplace in ASEAN with global connectivity, Bursa Malaysia remains steadfast in its mission. As a high-performing organization, Bursa Malaysia embraces a data-driven culture and continues to harness innovation and technology in our pursuit of excellence. Our continuous efforts toward regional leadership and global connectivity are strengthened by strategic partnerships built on the principles of mutual value creation. Focused on the collective interests of all our stakeholders, Bursa Malaysia remains committed to continuous efforts in 'Creating Opportunities, Growing Value'.