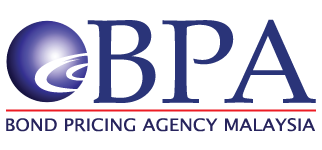 Bond Pricing Agency Malaysia (BPAM)
Bond Pricing Agency Malaysia is the world's only specialist in ringgit-denominated bonds.
We were incorporated under the Malaysian Companies Act 1965 as Bondweb Malaysia on the 27th September 2004.
After meeting and exceeding the requirements as outlined in the Guidelines on the Registration of Bond Pricing Agencies, we were registered as a bond pricing agency by the Securities Commission on the 28th April 2006.
We changed our name to Bond Pricing Agency Malaysia (BPAM) on the 15th September 2008. The name reflects BPAM's key role in the Malaysian financial market which we carry out to this day, further strengthening our position by focusing on our core business — evaluated bond pricing.
BPAM now stands as the premier source of evaluated prices and data for the Malaysian fixed income market.
Since 2005, we have built an enviable reputation of independence, accuracy and service. With more than a 100 clients across the globe, we are the first choice for fund managers, dealers, brokers and risk managers alike.
Through strict compliance with our own internal processes and standards, and those of market regulators, our independence and objectivity remain the hallmarks of our work.
As an important part of market infrastructure, we have a national development agenda which underpins all that we do. BPAM remains committed to employing our expertise to help take the Malaysian bonds and Sukuk markets to greater heights in collaboration with market participants and stakeholders alike.