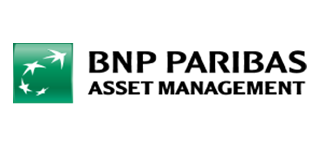 BNP PARIBAS ASSET MANAGEMENT MALAYSIA
BNP Paribas Asset Management Malaysia (BNPPAM MY) is one of the first foreign asset management companies to set up in 2007 under the foreign fund management license issued by the Securities Commission Malaysia. In 2009, we set up BNPPAM's first Islamic asset management company, BNP Paribas Asset Management Najmah Malaysia (BNPPAM NM) under the Islamic fund management license granted by the Securities Commission Malaysia alongside the MIFC initiative. BNPPAM MY is a wholly-owned subsidiary of BNP Paribas and BNPPAM NM is a wholly-owned subsidiary of BNPPAM MY.
In Malaysia, BNPPAM MY works closely with our various investment solutions partners across the globe in offering our expertise to clients. BNPPAM MY is the investment center for Malaysian ringgit fixed income, Malaysian ringgit Sukuk, global Sukuk and ASEAN equities.
In a fast-changing world, our focus is on achieving long-term, sustainable investment returns for our clients. We recognize that sustainability risks are looming large and that we, as investors, have the opportunity, indeed the obligation, to take action to help achieve the objectives of the Paris Agreement and the UN Sustainable Development Goals.
That is why we have committed to putting sustainability at the heart of our strategy, integrating sustainable investment practices across the full range of our investment strategies. We commit to being a 'future maker', using our investments, our voice and our leverage to shape a better future.
BNPPAM is one of only five asset managers to have achieved an 'A' rating for its approach to responsible investment, the highest currently awarded by ShareAction — a non-profit organization working to build a globally sustainable and responsible financial sector — to any asset manager.
Since inception, BNPPAM MY has received 38 awards from our clients and various sources for different asset classes. The awards are in recognition of the fact that performance is not compromised where environmental, social and governance policies are implemented in our investment processes.