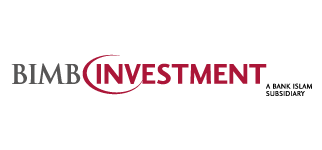 BIMB Investment Management
BIMB Investment Management (BIMB Investment) is a leading Shariah environmental, social and governance (ESG) investment management company in Malaysia, providing comprehensive Shariah ESG investment solutions across multiple asset classes to both individual and corporate investors in the region. A wholly-owned subsidiary of Bank Islam Malaysia, BIMB Investment is a licensed Islamic fund management company registered with the Securities Commission Malaysia and headquartered in Kuala Lumpur with two funds registered with the Monetary Authority of Singapore.
Incorporated on the 14th September 1993 and commencing operations on the 20th June 1994, BIMB Investment is committed to delivering sustainable and consistent investment performance to investors.
BIMB Investment is in a strategic partnership with Arabesque Asset Management, the world's first ESG-Quant [quantitative] specialist located in the UK. This enables BIMB Investment to pioneer artificial intelligence and big data technology, offering the next generation of investment management.