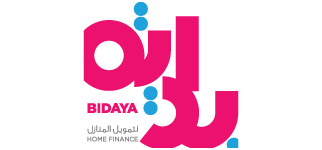 BIDAYA Home Finance
Bidaya Home Finance was founded and launched as a joint stock company with a total paid-up capital of SAR900 million (US$239.91 million). Headquartered in Riyadh, Bidaya is licensed under the Saudi Arabian Monetary Authority and offers a suite of Shariah compliant products to end-users and partners. Bidaya has a preeminent composition of shareholders in the home finance space. It is sponsored by the Islamic Corporation for the Development of the Private Sector (ICD — a member of the IDB Group) and the Public Investment Fund (PIF), along with a cross-section of organizations committed to the enablement of home ownership.
The mandates of the PIF and the ICD are integral to the formation of Bidaya and its social mandate to participate in and improve the enabling of home ownership opportunities to Saudi families. Bidaya aims to increase access to finance for middle-income homebuyers across the Kingdom.
Other shareholders include prominent sponsors and promoters in the Kingdom such as Rashed AbdulRahman Al Rashed & Sons Company, Arab Investment Company, Al Othaim Holdings, Manafi International (M Y Naghi & Brothers), El Khereiji Investment Company, Manafea Holding Company and Jawahir Investment Co.