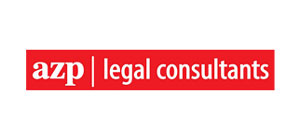 AZP Legal Consultants
Established in 2004, Ary Zulfikar & Partners, known as AZP Legal Consultants (AZP), provides advisory services and assistance to its clients consisting of various groups and organizations, foreign and local investors, as well as individuals in solving their legal issues effectively and efficiently.
AZP's lawyers have accumulated experience and expertise from their involvement in both corporate and legal matters of foreign and domestic companies. Our established relationship with the government is an advantage and we have gained a good reputation in the industry. Our partners are leading experts in their areas of practice, providing legal services to sectors such as: banking and finance; capital markets; construction and real estate; foreign investment; corporate and mergers and acquisitions; labor and employment; intellectual property rights; projects and energy; dispute resolution and arbitration; restructuring and insolvency; micro, small and medium enterprises; and cooperatives.