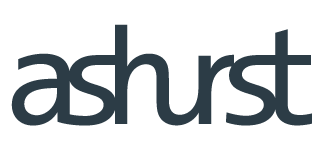 Ashurst
Ashurst is a leading international law firm advising corporates, financial institutions and governments. Our core businesses are in corporate, finance, dispute resolution and the development and financing of assets in the energy, resources and infrastructure sectors.
We have an international network of 25 offices in 15 countries, allowing us to provide help and advice to clients across Asia, Australia, Europe, the Middle East and North America. With more than 1,600 partners and lawyers working across 10 different time zones, we are able to respond to our clients wherever and whenever they need us.
We provide consistently high quality, commercially relevant legal advice worldwide, and build teams that are specific to our clients' needs, combining specialist legal skills, industry experience and regional know-how. We have a track record of successfully managing large and complex multi-jurisdictional transactions and projects. Our focus is on getting to the heart of your legal needs and delivering practical, commercial solutions.