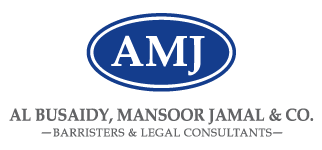 Al Busaidy Mansoor Jamal & Co (AMJ)
AMJ's award-winning Islamic finance practice provides clients with advice and representation on a broad spectrum of Islamic finance transactions (including capital market transactions), regulatory frameworks and products.
The dedicated Islamic finance team comprises international lawyers who have advised on numerous high-profile and innovative transactions in Asia, the Middle East and Europe. The team combines technical expertise in conventional financing with a deep understanding and commitment to the principles and mechanics of Shariah compliant instruments and transactions. They have the experience and know-how to structure and implement complex investment, finance and debt capital market transactions which meet both Shariah and/or conventional banking requirements and also satisfy regulatory requirements. The practice is fully integrated with our internationally-ranked finance and capital market practices, giving it unrivaled depth in the market.
The team has advised governments, corporates, Islamic and conventional financial institutions, banks and funds on Sukuk, funds, structured products and securitization and project financing using the entire spectrum of Shariah compliant instruments.