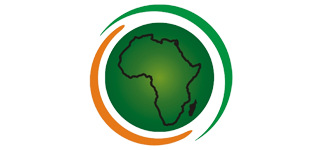 Africa Centre for Islamic Economic Development
The Africa Centre for Islamic Economic Development (ACIED), formerly, Africa Islamic Economic Foundation, is an independent development organization that provides a distinctive Islamic perspectives on economic development and social issues. Registered in 2014 and governed by the corporate laws of the Republic of Ghana, ACIED sets the benchmark on public policy by drawing together the most innovative thinking available from some of the world's foremost experts and applying that thinking to the challenges facing Africa.
Working in close collaboration with its strategic partners in a number of key African countries, ACIED networks with individuals, Governments, public and private sector organizations to promote the asset-based paradigm of economic development in Africa. It also acts as a unique catalyst for partnerships across public, private and social sectors by mobilizing financial and human resources to confront Africa's social needs and offers information and resources to link investors with investment opportunities in Africa.
ACIED's Conferences, Summits and Transformative Roundtable Dialogue series are unique initiatives aimed at projecting a positive and sophisticated image of Islamic finance and economics through the exchange of cutting-edge ideas and objective discussions on the various benefits of asset-based paradigm of economic development among academicians, decision and policy makers, private sector operators and development practitioners in Africa. These exclusive and multi-sector events take place in various cities in Africa bringing together civil society organizations, governments, regional economic agencies and the private sector to collaborate, network, exchange ideas to consider major African economic issues of the day and to brainstorm on solutions to address these challenges from the perspectives of the Islamic paradigm of economic development.