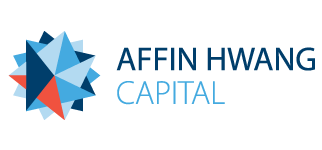 Affin Hwang Capital
Affin Hwang Capital is a leading investment banking, securities, asset management and trustee group in Malaysia.
Founded in 1970, our business has a wide domestic coverage and strategic network throughout Malaysia, as well as strategic partnerships across Asia; providing greater reach in the Asian and global markets for institutional equities trading.
From both the primary offices in Kuala Lumpur and Penang, our one-stop offering of all advisory and capital markets services serves a full client spectrum of corporates, investment institutions, retail clients, high-net-worth individuals and capital markets counterparties.
We value long-term relationships with clients, emphasizing trust, flexibility, collaboration and independent thinking. As one of Malaysia's leading independent bank-backed investment banking groups, we utilize our expertise to continually tackle the most compelling financial challenges and deliver pioneering solutions to our clients. We commit people and ideas to help clients grow.
Affin Hwang Capital is part of the Affin Banking Group. To learn more, visit www.affinhwang.com.