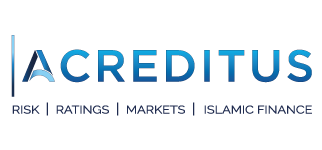 Acreditus
Acreditus is a boutique advisory created to provide trusted, independent and high-quality rating, risk and Sukuk advisory services to corporates, sovereigns, banks, regulators, asset managers and institutional investors.
In this challenging and dynamic market environment, our clients can apply our unique and unmatched credit experience to maintain or improve their credit risk profile with the markets, credit rating agencies and institutional investors. These same skills can support asset managers, central banks and regulatory bodies to better evaluate and potentially supervise the risks associated with such entities and markets, as well as in the formulation of new policies and regulations.
For the stakeholders in the new and fast-growing Sukuk capital markets, Acreditus can apply our global expertise to help support their strategic aspirations by highlighting potential challenges and opportunities in this immature and developing sector. Regulatory advisory is available to help policymakers promote the sector's growth and penetration while still ensuring that the particular risks of the sector are captured appropriately to ensure investor confidence and financial system stability.