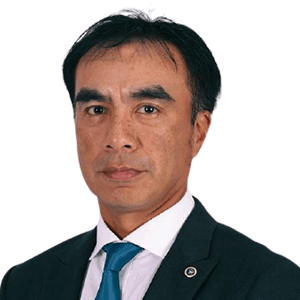 Adnan Zaylani Mohamad Zahid
Assistant Governor, Bank Negara Malaysia
Adnan Zaylani is the assistant governor at Bank Negara Malaysia (BNM) responsible for the development of the financial insurance sectors, development finance, Islamic finance and oversees the Legal Department. He is a member of BNM's management committee and financial stability committee and sits on various other policy and development committees within BNM. Adnan represents BNM on the investment panel of Kumpulan Wang Simpanan Pekerja, the board of directors of Credit Guarantee Corporation, the executive committee and audit committee of the International Centre for Education in Islamic Finance, and is an authority member of Labuan FSA and a member of the board executive committee of the International Islamic Liquidity Management Corporation.
Adnan joined BNM in 1994 as a foreign exchange trader and portfolio manager. He has played key roles in managing the international reserves, the National Trust Fund and several other public sector funds. He has also been involved in advising the government on its debt management strategy and participated in its international Sukuk roadshows in 2015 and 2016. He became the assistant governor for financial markets, investment, foreign exchange administration and currency management in 2016 before furthering his studies in 2017.
Adnan holds a Master's degree in public policy from the Blavatnik School of Government at the University of Oxford, a Master of Science degree in global market economics from the London School of Economics and a Bachelor of Science degree in economics also from the London School of Economics.