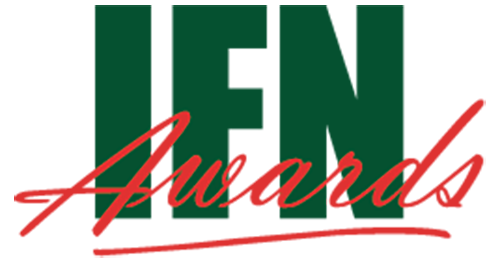 WATCH THE NEXT IFN AWARDS CEREMONIES THROUGH LIVE STREAMING - REGISTER NOW

6th September 2020, Ritz Carlton DIFC, Dubai

28th September 2020, Mandarin Oriental Hotel, Kuala Lumpur

Register Now – Kuala Lumpur
IFN will commence the year with two awards ceremonies for the 15th year running, recognizing the best and leading players in the global Islamic finance industry and their contributions in 2019. The Islamic finance industry has come a long way from being a minor subset of the financial industry, and is now a force to be reckoned with, as increasing awareness of the positive and beneficial impacts of Shariah compliant financial transactions permeates the financial system. The annual awards ceremonies will honor those that have played a critical and impactful role in unraveling the potential of Islamic finance to a wider base of investors and audience, as the industry's well-known figures gather in Kuala Lumpur and Dubai for the IFN Awards Ceremonies.
Dubai Awards Ceremony
Date: 6th September 2020
Venue: Ritz Carlton DIFC, Dubai
For the Dubai awards ceremony details please contact:

Maggie Chong
[email protected]
Direct Line: +603 2162 7800 ext 19
Kuala Lumpur Awards Ceremony
Date: 28th September 2020
Venue: Mandarin Oriental Hotel, Kuala Lumpur

For the Kuala Lumpur awards ceremony details please contact:

Maggie Chong
[email protected]
Direct Line: +603 2162 7800 ext 19
IFN is extending a podcast interview invitation for award winners, if you are interested, please contact the Editor at:

[email protected]
Direct Line: +603 2162 7800 ext 53
Fax: +603 2162 7810
For marketing and media enquiries
REGISTRATION

/ FEE
US$500 per person
Come and join World's leading Islamic finance practitioners in a high-level networking and celebratory evening at the Ritz Carlton DIFC, Dubai on 6th September 2020. and at the Mandarin Oriental Hotel, Kuala Lumpur on 28th September 2020. for the annual IFN Awards Ceremony. Further attractive packages are available for groups of more than three. For more information, please contact us at [email protected]
Dubai: US$4000 per table
Come and join World's leading Islamic finance practitioners in a high-level networking and celebratory evening at the Ritz Carlton DIFC, Dubai on 6th September 2020 for the annual IFN Awards Ceremony.
Further attractive packages are available for groups of more than three.
For more information, please contact us at [email protected]
Kuala Lumpur: US$4000 – US$3500 per table
Come and join World's leading Islamic finance practitioners in a high-level networking and celebratory evening at the Mandarin Oriental Hotel, Kuala Lumpur on 28th September 2020. for the annual IFN Awards Ceremony. Further attractive packages are available for groups of more than three. For more information, please contact us at [email protected]