ABOUT THE DIALOGUES
Objectives of the Dialogues
The IFN Australia Dialogues will provide market players with an opportunity to come together and discuss how to advance and develop the Islamic Banking and Finance industry in Australia. The sessions will enable participants to share in-depth analysis, experiences, information and views that may be more appropriately discussed in a smaller, more exclusive environment. The Dialogues will also allow market players and regulators to provide bi-lateral feedback and suggestions on how the participation industry can be taken forward: what steps should be taken by regulators and how market players can assist.   
Format and Follow-on
The Dialogues adopt the Chatham House Rule, designed to increase openness of discussion.  Anyone who attends the Dialogue is free to use the information from the discussion but is not permitted to reveal or attribute comments made. At the conclusion of the Dialogues, IFN will produce a report summarizing key points discussed during the sessions. This report will then be distributed to Dialogue participants and relevant regulatory bodies. All recipients will be reminded of the confidential nature of this document.  
Role of Regulators and Market Players during the Dialogues
Regulators are invited to attend the Dialogues. They need not actively participate in discussions but are of course welcome to do so. Market players are encouraged to use this opportunity to raise issues that they would not otherwise feel comfortable discussing in an open forum. The Dialogues are an opportunity to raise, debate, analyse and examine current issues affecting the participation finance industry among a group of peers. They offer a unique platform to share concerns with regulators – those in the room and those who will eventually receive the Dialogue report. Finally, it is also an ideal setting to discuss potential collaboration that will ultimately benefit the domestic market. 
Pre-Dialogue Preparation and Agenda Setting
All Dialogue participants will be confirmed and announced two weeks prior to the event taking place. At that point, IFN will invite participants to provide input on key issues, questions and points that will ultimately shape the agenda and drive the Dialogue discussion and will also ask participants to identify and share topics and areas they would like to be addressed on. 
DIALOGUES AGENDA
09:05
DIALOGUE ONE : Global Trends and Developments in Islamic Finance and Investment
Islamic finance is a global and growing phenomenon, tied to the health of international economies as well as developments in local markets. With Australian Muslims making up almost 3% of the total Australian population, the financial opportunities for investment and growth in this US$2.2 trillion global Islamic economy looks promising. The topic areas covered during this dialogue include:   
What are some of the 

recent developments in global Islamic finance and investment, including industry developments affecting investment patterns and possibilities

?

 

Exploring o

pportunities available fo

r Shariah compliant investors: What investm

ents are being most sought for? 

 

Global investment flows and the sources and uses of Shariah compliant capital

 

Attracting Shariah investors from GCC and Southeast Asia to invest in Australia

 
Are A

ustralian tax laws 

holding back the growth of 

Islamic finance

 within the country? What can be done?

 

Growth of ethical investments in 

Australian 

S

hariah

-based superannuation funds 

 

Positioning Australia as the gateway for Islamic Finance in a Western society: Forging stronger geopolitical financial

 

relations 

with countries such as Malaysia & Indonesia 

for stronger 

growth of Islamic finance and investment

 
Panelist:
Hakan Ozyon, CEO, Hejaz Financial Services
11:00
DIALOGUE TWO: Development of Islamic Capital Markets and Asset Management in Australia
How 

have Shariah compliant investment trends and opportunities evolved across a range of asset classes?

 

How effective are current capital markets and asset management regulatory frameworks?

 

What improvements can be made to I

slamic capital-raising and asset management products 

to capture investors interest?

 
Are Shariah compliant funds providing better returns than their counterparts? If no, what can we do about it? 

 

With interest rates at record lows, what is the effect on Shariah compliant funds? 

 

How can corporates and financial 

institutions in Australia 

diversify funding and 

capital raising programs?

 

Assessing developments for S

hariah complaint mortgages and loans

: How can we capture a larger market share? 

 

Growth and development of Shariah compliant direct real estate investment in Australia

 
New Islamic product innovations in the Australian asset management industry 
Panelist:
Chaaban Omran, Director – Funds Management, Healthbridge Capital
12:30
Refreshments and Networking  
DIALOGUES SPEAKER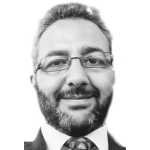 Chaaban Omran
Director – Funds Management, Healthbridge Capital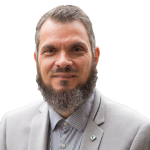 Hakan Ozyon
CEO, Hejaz Financial Services
ADVISORY BOARD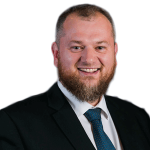 Almir Colan
Director, Australian Centre for Islamic Finance (AUSCIF)
Following up on a hugely successful return in 2018, IFN is excited to be back in Australia once again as interest Down Under swells and Shariah investment flows increase.

The country may still be lacking in dedicated Islamic finance laws; however, its stability, as proven by its unbroken record of continued economic expansion over the last 27 years and lucrative real estate sector, has attracted strong interest from Shariah investors from Southeast Asia and the Middle East. Malaysia's Lembaga Tabung Haji is one of the biggest Islamic investors into the country but more institutional investors from the likes of the UAE and Saudi Arabia are also eyeing a slice of the Australian property pie.

The Shariah rush into the Australian property market may be relatively recent; however, the buildup for Islamic investments has long been in the making on the domestic front. Housing the largest funds under management in the world after the US and Luxembourg, Australia is home to a growing number of Shariah compliant investment funds; experts forecast the Islamic investment fund industry to grow up to US$22 billion by 2020. Shariah compliant mortgages continue to gain positive traction so much so that Australia's largest banks are also designing Muslim-friendly products to cater to this burgeoning market.

In the backdrop of rising local and international demand for Islamic financial products and proactive measures by market participants – both domestic and foreign – to meet this demand, IFN is proud to be returning to Australia to host regulators, senior industry players and key stakeholders to explore and engage in construction discourse on Australia's Islamic finance sector.
The vast majority of speakers were very informative and professional.

Hakan Ozyon
CEO, Hejaz Financial Services and Senior Portfolio Manager, Global Ethical Fund
A good event, well organized.

Muzzammil Dhedhy
COO, Hejaz Financial Services
An excellent event. We had a positive experience at the 5th IFN Australia Forum with good participation.

Almir Colan
Director, Australian Centre for Islamic Finance
For any inquiries contact us
Our team will be glad to answer any questions you may have about this event.