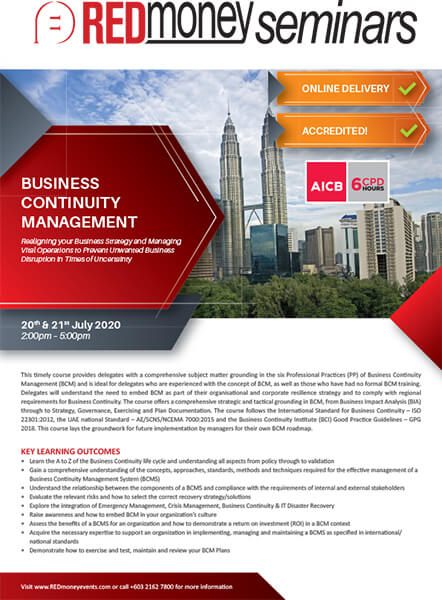 Twelve years on from the Global Financial Crisis, many banks have yet to implement a robust risk and capital management framework which fully embraces both the form and substance of Basel III. This course provides instruction in bank asset/liability and capital management that reaches to both conventional and Islamic banks, as well as conventional banks operating Islamic windows. It provides in-depth analysis of contemporary risk management issues facing Islamic banks in particular, and shares leading solution methodologies to measure and manage risks which are important to banks operating in the commercial as well as investment spaces.

This timely course provides delegates with a comprehensive subject matter grounding in the six Professional Practices (PP) of Business Continuity Management (BCM) and is ideal for delegates who are experienced with the concept of BCM, as well as those who have had no formal BCM training. Delegates will understand the need to embed BCM as part of their organisational and corporate resilience strategy and to comply with regional requirements for Business Continuity. The course offers a comprehensive strategic and tactical grounding in BCM, from Business Impact Analysis (BIA) through to Strategy, Governance, Exercising and Plan Documentation. The course follows the International Standard for Business Continuity – ISO 22301:2012, the UAE national Standard – AE/SCNS/NCEMA 7000:2015 and the Business Continuity Institute (BCI) Good Practice Guidelines – GPG 2018. This course lays the groundwork for future implementation by managers for their own BCM roadmap.

KEY LEARNING OUTCOMES
Learn the A to Z of the Business Continuity life cycle and understanding all aspects from policy through to validation
Gain a comprehensive understanding of the concepts, approaches, standards, methods and techniques required for the effective management of a Business Continuity Management System (BCMS)
Understand the relationship between the components of a BCMS and compliance with the requirements of internal and external stakeholders
Evaluate the relevant risks and how to select the correct recovery strategy/solutions
Explore the integration of Emergency Management, Crisis Management, Business Continuity & IT Disaster Recovery
Raise awareness and how to embed BCM in your organization's culture
Assess the benefits of a BCMS for an organization and how to demonstrate a return on investment (ROI) in a BCM context
Acquire the necessary expertise to support an organization in implementing, managing and maintaining a BCMS as specified in international/ national standards
Demonstrate how to exercise and test, maintain and review your BCM Plans
Overarching Subjects and Areas Covered Will Include
The strategic approach to Business Continuity - Programme and policy management, governance, structure and leadership in a BCM context
Mapping the journey from BCM to resilience using the right BCM principles and roadmap
Understanding the roles and responsibilities of all individuals in the BCM framework
Exercise de-briefing, evaluation, feedback and reporting (PDCA)
The impact of not being able to perform critical processes - Maximum Acceptable Outage (MAO)
Developing, implementing and managing BC plans
Pandemic planning
1 participant: RM950
2 participants: RM855 per participant
3 participants: RM810 per participant
4 participants: RM760 per participant
5 participants: RM715 per participant

Early Payment Discount: Payments made on or before 13th July will receive a 2.5% discount
* Further attractive packages are available for groups of more than five. Please contact us directly

If you are looking for an in-house training program or wish to send a group to an existing public program, kindly please contact Andrew Tebbutt at [email protected] or +603 2162 7802.
Learn More

For enquiries please contact:


Mathias Sosovele
Account Manager, REDmoney Seminars
[email protected]
Direct Line: +603 2162 7800 ext 25

Normariya Sariman
Account Manager, REDmoney Seminars
[email protected]
Direct Line: +603 2162 7800 ext 44

Ramesh Kalimuthu
Events Sales Director
[email protected]
Direct Line: +603 2162 7800 ext 65
Fax: +603 2162 7810

For sponsorship & speaking opportunities:

Andrew Tebbutt
Managing Director
[email protected]
Direct Line: +603 2162 7802

For marketing and media enquiries

Tiviaa James
Marketing Executive
[email protected]
Direct Line: +603 2162 7800 ext 62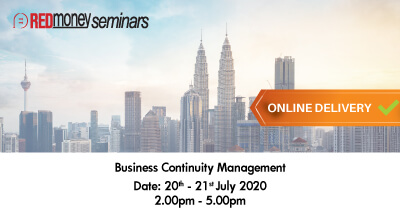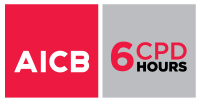 PROGRAM INTRODUCTION
Twelve years on from the Global Financial Crisis, many banks have yet to implement a robust risk and capital management framework which fully embraces both the form and substance of Basel III. This course provides instruction in bank asset/liability and capital management that reaches to both conventional and Islamic banks, as well as conventional banks operating Islamic windows. It provides in-depth analysis of contemporary risk management issues facing Islamic banks in particular, and shares leading solution methodologies to measure and manage risks which are important to banks operating in the commercial as well as investment spaces.

This timely course provides delegates with a comprehensive subject matter grounding in the six Professional Practices (PP) of Business Continuity Management (BCM) and is ideal for delegates who are experienced with the concept of BCM, as well as those who have had no formal BCM training. Delegates will understand the need to embed BCM as part of their organisational and corporate resilience strategy and to comply with regional requirements for Business Continuity. The course offers a comprehensive strategic and tactical grounding in BCM, from Business Impact Analysis (BIA) through to Strategy, Governance, Exercising and Plan Documentation. The course follows the International Standard for Business Continuity – ISO 22301:2012, the UAE national Standard – AE/SCNS/NCEMA 7000:2015 and the Business Continuity Institute (BCI) Good Practice Guidelines – GPG 2018. This course lays the groundwork for future implementation by managers for their own BCM roadmap.

KEY LEARNING OUTCOMES
Learn the A to Z of the Business Continuity life cycle and understanding all aspects from policy through to validation
Gain a comprehensive understanding of the concepts, approaches, standards, methods and techniques required for the effective management of a Business Continuity Management System (BCMS)
Understand the relationship between the components of a BCMS and compliance with the requirements of internal and external stakeholders
Evaluate the relevant risks and how to select the correct recovery strategy/solutions
Explore the integration of Emergency Management, Crisis Management, Business Continuity & IT Disaster Recovery
Raise awareness and how to embed BCM in your organization's culture
Assess the benefits of a BCMS for an organization and how to demonstrate a return on investment (ROI) in a BCM context
Acquire the necessary expertise to support an organization in implementing, managing and maintaining a BCMS as specified in international/ national standards
Demonstrate how to exercise and test, maintain and review your BCM Plans
Overarching Subjects and Areas Covered Will Include
The strategic approach to Business Continuity - Programme and policy management, governance, structure and leadership in a BCM context
Mapping the journey from BCM to resilience using the right BCM principles and roadmap
Understanding the roles and responsibilities of all individuals in the BCM framework
Exercise de-briefing, evaluation, feedback and reporting (PDCA)
The impact of not being able to perform critical processes - Maximum Acceptable Outage (MAO)
Developing, implementing and managing BC plans
Pandemic planning
AGENDA
Day One
Session One: Strengthening Organizational Resilience
Defining and understanding the resilience framework
Assessing the level of threats by conducting routine risk assessments
Understanding the role of BCM in an organization
Clarifying the roles and responsibilities of the BCM team
Exercise: Define your organisation's most critical functions

Session Two: Implementing BCM for Financial Institutions
Setting the right BCM standards and specifications:

What are the key differences compared to non-financial institutions?
What are the key measurement metrics?

Securities Commission Malaysia:

Guiding principles on Business Continuity

Analyzing Basel Principle 7:

Business continuity management reviews by financial authorities

Providing strategic support, implementation and resourcing
Setting targeted Return On Investments (ROIs) for your business
Achieving top level buy in
Session Three: Improving the Business Continuity Management System (BCMS)
The BCM life cycle
Building a robust Business Impact Analysis (BIA) framework based on your organization's BCM policy
Maximum Acceptable Outage (MAO)
Recovery Time Objective (RTO)
Business Continuity strategy: What is the scope of your BCM plan?
BCM Action Model
Group Discussion: What are the key benefits for your organisation and its partners of implementing BCM?

Session Four: Embedding the Right Business Continuity Management (BCM) Culture Within the Organization
Highlighting the benefits and key objectives of BCM
BCM integration across the organization (and its key partners)
Mapping inter-dependencies and communicating the plan in an efficient manner
The role of the media/social media
Exercise: List the ways in which you would embed the culture of BCM in your own organisation?
Day Two
Session One: Developing Contingency Plans To Avoid Unwanted Business Disruptions
Escalation procedures
Incident Response Plan (IRP)
Business Continuity Plan (BCP)
Disaster Recovery Plan (DRP)
Crisis Management Plan
Media Response Plan (MRP)
Learning how to develop and implement Business Continuity/ Plan integration
Exercise: What should be the typical contents of a plan? What additional requirements do you have?

Session Two: Putting the BCM Plan to Action: Exercise and Testing
Highlighting the importance of exercising and testing the plan
What are the types of exercises and tests that need to be carried out?
Raising awareness within the organization
How to plan an exercise?
How to evaluate the plan after an exercise
Exercise: Mini table top scenario; what is your role in your own organisation?

Session Three: Installing Preventative Options to Safeguard the Organization
Combating the threat of Business Interruption (BI) through proper contingency planning:

Procedural
System and data management
'The Cloud'

Implementing proper standard operating procedures (SOPs):

The 'if, then, else' approach

Overcoming internal business interruption by correctly identifying the core strengths of your business
Getting the threat/solution balance right: Ensuring a consistent balance between the level of response and the level of impact
Q&A and Group Exercise:
Delegates will be split into two groups and are required to build a portfolio of Business Continuity plans that fit within the needs and demands of their company's business strategy
EXPERT COURSE DIRECTOR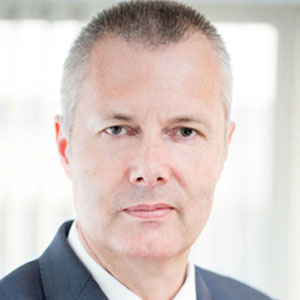 Tim Marjason
BCM & Crisis Management Consultant and Instructor, Marjason Consulting

Prior to starting his business in the Middle East in 2013, Tim was a Chief Inspector and the former Head of Corporate Business Continuity Management with the Metropolitan Police Service, New Scotland Yard, London, England. After a long operational career, Tim's final 10 years were in the fields of Business Continuity Management, Command and Control, Crisis Management, Emergency Preparedness, Programme Management and Business Change. Tim is a Fellow of the Business Continuity Institute (BCI), an approved BCI Instructor and a certified member of the UK Emergency Planning Society – MEPS. He is also an ISO 22301 Lead Implementer (certified PECB Trainer).

Tim had an illustrious career with the Metropolitan Police Service and was the Bronze Emergency Preparedness Commander for the London 2012 Olympic and Paralympic Games. He has extensive experience in developing and implementing Business Continuity Management Systems as well as Crisis Management Capabilities. Tim has an extensive Conference speaking record acquired in Europe, the Middle East and North America. This combined experience has given Tim a unique understanding of Business Continuity Management and Resilience in the private and public sectors in the UAE, MENA and internationally.
Tim's Clients Include But Are Not Limited To:

Abu Dhabi Investment Authority (ADIA)
Abu Dhabi Police
Eltizam
Federal Authority for Nuclear Regulation (FANR)
NCB Capital
UAE General Civil Aviation Authority
Kuwait Finance House
Bank Muscat
Dubai Petroleum
Qatar Islamic Bank (QIB)
Pakistan State Oil
SKA Energy
WHO WILL BENEFIT
CEOs, CFOs, MDs, VPs, Directors, Heads, Senior Managers, Managers and Executives of:

Business Resilience
Business Continuity
Risk & Security Management
Disaster Recovery
Risk Management / Risk Controller
Crisis Management
Risk Assessment
Project Management
IT Risk & Recovery
Operational Risk Management
Audit & Compliance
Strategic Planning
PROGRAM FORMAT
This two-part training program will be delivered online through a stable, secure and free-to-access platform. The program itself will be delivered through lectures, worked examples and case studies in order to ensure a detailed and practical understanding of the program content. Participants will have plenty of opportunity to ask questions and interact with the program director. Login details and program materials will be sent to participants upon receipt of payment

For enquiries please contact:


Mathias Sosovele
Account Manager, REDmoney Seminars
[email protected]
Direct Line: +603 2162 7800 ext 25

Normariya Sariman
Account Manager, REDmoney Seminars
[email protected]
Direct Line: +603 2162 7800 ext 44

Ramesh Kalimuthu
Events Sales Director
[email protected]
Direct Line: +603 2162 7800 ext 65
Fax: +603 2162 7810

For sponsorship & speaking opportunities:

Andrew Tebbutt
Managing Director
[email protected]
Direct Line: +603 2162 7802

For marketing and media enquiries

Tiviaa James
Marketing Executive
[email protected]
Direct Line: +603 2162 7800 ext 62