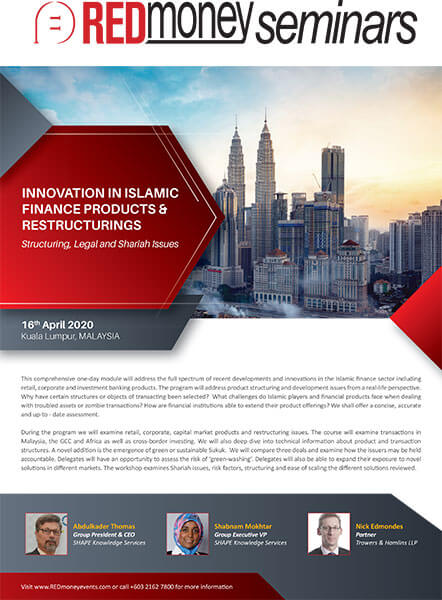 Course Background
This comprehensive one-day module will address the full spectrum of recent developments and innovations in the Islamic finance sector including retail, corporate and investment banking products. The program will address product structuring and development issues from a real-life perspective. Why have certain structures or objects of transacting been selected? What challenges do Islamic players and financial products face when dealing with troubled assets or zombie transactions? How are financial institutions able to extend their product offerings? We shall offer a concise, accurate and up-to - date assessment.

During the program we will examine retail, corporate, capital market products and restructuring issues. The course will examine transactions in Malaysia, the GCC and Africa as well as cross-border investing. We will also deep dive into technical information about product and transaction structures. A novel addition is the emergence of green or sustainable Sukuk. We will compare three deals and examine how the issuers may be held accountable. Delegates will have an opportunity to assess the risk of 'green-washing'. Delegates will also be able to expand their exposure to novel solutions in different markets. The workshop examines Shariah issues, risk factors, structuring and ease of scaling the different solutions reviewed.

COURSE OUTCOMES
At the end of this course, participants will be able to

Understand what's driving innovation in product development and restructuring and apply this knowledge to local markets
Review the trends, opportunities and risks across different Islamic finance segments globally
Examine the application of non-Tawarruq structures in the Islamic banking segment
Analyze developments in the Islamic trade finance market including a broader development in the fintech market
Analyze the application of Sukuk in restructuring
Evaluate what makes green Sukuk 'green'
Date:  17th June 2020
Venue: Kuala Lumpur, MALAYSIA
Islamic bank and financial institution management
Islamic banking team members and leaders
Shariah risk, audit and compliance professionals
Product development team members and leaders
Marketing professionals
Regulators and banking supervisors
Risk, audit and compliance professionals
Early bird : RM1,799
Early Bird: Registrations received on or before 17th May 2020, will receive a 10% discount. No discount shall be given to registrations received after this cut-off date.
Standard : RM1,999 per delegate
2 delegates (5% Discount) : RM1,899 per delegate
3 delegates (15% Discount) : RM1,699 per delegate
4 delegates (25% Discount) : RM1,599 per delegate
5 delegates (30% Discount) : RM1,499 per delegate

If you are looking for an in-house training program or wish to send a group to an existing public program, kindly please contact Andrew Tebbutt at [email protected] or +603 2162 7802.
Learn More

For enquiries please contact:


Mathias Sosovele
Account Manager, REDmoney Seminars
[email protected]
Direct Line: +603 2162 7800 ext 25

Normariya Sariman
Account Manager, REDmoney Seminars
[email protected]
Direct Line: +603 2162 7800 ext 44

Ramesh Kalimuthu
Events Sales Director
[email protected]
Direct Line: +603 2162 7800 ext 65
Fax: +603 2162 7810

For sponsorship & speaking opportunities:

Andrew Tebbutt
Managing Director
[email protected]
Direct Line: +603 2162 7802

For marketing and media enquiries

Tiviaa James
Marketing Executive
[email protected]
Direct Line: +603 2162 7800 ext 62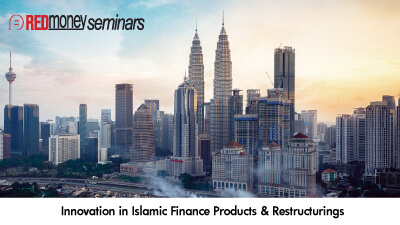 Course Background
This comprehensive one-day module will address the full spectrum of recent developments and innovations in the Islamic finance sector including retail, corporate and investment banking products. The program will address product structuring and development issues from a real-life perspective. Why have certain structures or objects of transacting been selected? What challenges do Islamic players and financial products face when dealing with troubled assets or zombie transactions? How are financial institutions able to extend their product offerings? We shall offer a concise, accurate and up-to - date assessment.

During the program we will examine retail, corporate, capital market products and restructuring issues. The course will examine transactions in Malaysia, the GCC and Africa as well as cross-border investing. We will also deep dive into technical information about product and transaction structures. A novel addition is the emergence of green or sustainable Sukuk. We will compare three deals and examine how the issuers may be held accountable. Delegates will have an opportunity to assess the risk of 'green-washing'. Delegates will also be able to expand their exposure to novel solutions in different markets. The workshop examines Shariah issues, risk factors, structuring and ease of scaling the different solutions reviewed.

COURSE OUTCOMES
At the end of this course, participants will be able to

Understand what's driving innovation in product development and restructuring and apply this knowledge to local markets
Review the trends, opportunities and risks across different Islamic finance segments globally
Examine the application of non-Tawarruq structures in the Islamic banking segment
Analyze developments in the Islamic trade finance market including a broader development in the fintech market
Analyze the application of Sukuk in restructuring
Evaluate what makes green Sukuk 'green'
Seminar Agenda
08:30 – 09:00
Registration and Coffee

09:00 – 10:30 Session 1: Global Product Development in the Islamic Banking Segment-What Can We Take Away and Use?
Examining Tawarruq Al-Asli experiments in the UAE:

Using shares Murabahah
Using National Sukuk Mudarabah

Shop Murabahah: A successful experiment in Nigeria
Running Musharakah: A working capital product in Pakistan
What do these transactions teach us about new product applications and uses and how could they be applied to the Southeast Asian market?
10:30 – 11:00
Coffee & Networking Session

11:00 – 12:30 Session 2: Global Development and Innovation in Islamic Trade Finance
Salam for trade finance:

London Nigeria
International Islamic Trade Finance Corporation (ITFC)

Analyzing non-bank fintech platforms:

Online document and deal processing platforms
Supply Chain Finance (SCF) platforms

What do the above product innovations teach us about potential trade finance applications closer to home?
12:30 – 14:00
Lunch

14:00 – 15:30 Session 3: Cross-Border Real Estate Transactions
UK real estate finance:

Summary of changes in tax rules
How have these changes affected Shariah financing?
Sample deal for discussion

EU real estate finance:

Sample case showing leverage in EU Islamic real estate deals
Compare and contrast to UK deals

What do these market developments teach us about innovation in Islamic cross-border and real estate financing structures and what are the implications for the Malaysian market?
15:00 – 15:30
Coffee & Networking Session

15:30 – 17:00 Session 4: The Sukuk Market
Restructuring Sukuk using selected applications and case studies:

Urusharta (Tabung Haji)
Arabian Center (Saudi Arabia)
Lagoon City (Kuwait)

What are the takeaways from the above special situations and what do they teach us about opportunities in the current Sukuk market?
Green Sukuk (comparing different approaches):

Majid Al-Futtaim (UAE): Corporate sustainability strategy
PNB Merdeka Venture
Republic of Indonesia

What do Green and Sukuk offer and what are the challenges of structuring sustainable products such as these?
17:00
End of Seminar

Why You Should Attend

Islamic finance for the most part has largely had a reputation for conservatism. However, with a youthful and more globalized audience slowly entering this space, Islamic financial institutions are adopting new and innovative product structures and ideas.

For example, Qatar Islamic Bank's (QIB) Instant Finance product allow their customers to obtain quick personal financing without burdensome paperwork or having to visit a branch. There is also significant investment in the development of fintech platforms that will facilitate growth. Bank Negara Malaysia is already planning to issue up to 5 licenses to digital banks that meet their requirements to boost the innovative application of technology in the financial sector. How do existing 'traditional banks' take advantage of this new regulatory framework?

Issuance of Sukuk also fell last year in the 10 largest markets. Since the restructuring by Dana Gas of its Sukuk due to Shariah non-compliance, this has led to banks focusing on developing more innovative, sustainable and ethical products and services. This program will look further into this through three case studies: Urusharta (Tabung Haji), Arabian Center (Saudi Arabia) and Lagoon City (Kuwait).
SEMINAR SPEAKERS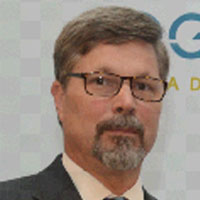 Abdulkader Thomas
Group President & CEO, SHAPE Knowledge Services

Abdulkader has over 40 years of diversified financial services experience in major markets including Bahrain, New York, London, Los Angeles, and Washington, D.C. His areas of activity have included trade finance, real estate finance, securities and alternative finance at various global and regional financial institutions. Along with his team at SHAPE, Abdulkader works on projects that include launching de novo Islamic banks and Islamic banking windows, policies and procedures including Shariah policies, Shariah compliance, product development and structuring. Clients include a diversified universe of financial institutions from North America, the MENA region, Southeast Asia, Africa and Europe. Abdulkader serves as a technical expert on the Shariah boards of Sterling Bank (Nigeria) and University Islamic Financial (USA). He was also a technical expert on the Shariah Boards of Bank Muscat Meethaq (Oman). He serves as an independent director of Alkhabeer Capital in Saudi Arabia.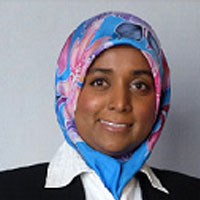 Shabnam Mokhtar
Group Executive VP, SHAPE Knowledge Services

Shabnam spearheads research and development activities at SHAPE. Besides analysis to develop novel Islamic Finance products in different markets, Shabnam also manages strategic and business plan formulation for launching of Islamic business. She also structures and delivers customised trainings for clients covering full spectrum of Islamic Finance activities. Training footprint covers Islamic banking, Sukuk and Islamic Securitization, Islamic derivatives, Islamic funds, risk profile of Islamic products, front line training and financial reporting for clients in ASEAN, GCC, Africa, US and Europe. With global experience, Shabnam brings implementation knowledge taking into account the business context, regulation and Shariah views in different markets. She has been a member of the Shariah of RHB Islamic since 2015.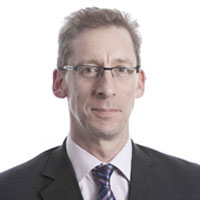 Nick Edmondes
Partner, Trowers & Hamlins LLP

Nick Edmondes is resident managing partner of Trowers & Hamlins, Kuala Lumpur office. The firm was the first foreign law firm to be granted a qualified foreign law firm licence in Malaysia in 2015. Nick's 30 years of experience includes major infrastructure project development and finance, privatization, corporate structuring, restructuring and cross-border investment, particularly in real estate. Nick has worked in London and Trowers' overseas offices, including as the resident managing partner of the firm's Oman office between 1994 and 2000. In the 1990's, Nick established the firm's Islamic Finance Group, which has grown to be recognised as a First Tier practice in the Legal 500 directory of law firms. He remains a key client partner for a number of international Islamic financial institutions, as well as Malaysian institutions and companies.

From 2000 onwards, Nick has focused on international clients and helped establish the firm's presence in Malaysia where he is now a lead and integral member of the team dealing with the firm's work for Malaysian and ASEAN clients. Nick has been recognised as a Notable Practitioner in Islamic Finance in Chambers & Partners Legal Directory 2014, a Legal Expert in the field of Project Energy and Natural Resources (including PFI) in the Legal Business: Legal Experts directory 2010. In his time in London, he was a member of the UK government sponsored focus groups supporting the UK's transport and financial services industries.

Nick was until 2013, UKTI's Special Representative for financial services to the Sultanate of Oman and GCC Chairman of the UKTI special representatives. Until 2013, he also chaired TheCityUK's GCC focus group. Nick has written many articles and has spoken regularly on a variety of topics in the UK, Malaysia, Singapore, Brunei, Indonesia, Oman, Abu Dhabi, Qatar, Bahrain, Kuwait, Iran and Dubai, on diverse subjects from inward investment to the UK, to private sector financing for public sector through port reform, project structures, projects and project finance to Islamic finance.

For enquiries please contact:


Mathias Sosovele
Account Manager, REDmoney Seminars
[email protected]
Direct Line: +603 2162 7800 ext 25

Normariya Sariman
Account Manager, REDmoney Seminars
[email protected]
Direct Line: +603 2162 7800 ext 44

Ramesh Kalimuthu
Events Sales Director
[email protected]
Direct Line: +603 2162 7800 ext 65
Fax: +603 2162 7810

For sponsorship & speaking opportunities:

Andrew Tebbutt
Managing Director
[email protected]
Direct Line: +603 2162 7802

For marketing and media enquiries

Tiviaa James
Marketing Executive
[email protected]
Direct Line: +603 2162 7800 ext 62