Nigeria, Africa's economic powerhouse, is undeniably the continent's leader in Islamic finance. Housing a developed financial industry, the West African nation pioneered several Shariah compliant financial instruments, and has built an advanced and holistic regulatory infrastructure for Halal financial products across the banking, capital markets and non-banking finance space.
The Nigerian government has been vocal in its intention to utilize non-interest products in its financial strategy, resulting in it being one of the most active Sukuk issuers in the region. Currently, the local population is being served by three fully-fledged Islamic banks, a couple of Islamic banking windows and a handful of Shariah microfinance institutions. The Islamic investment community is also growing from strength to strength with ambitious players and new products hitting the market.
With its 218 million-strong population and strong government backing, the potential for Islamic finance in Nigeria is immense, particularly in the project and infrastructure realm as well as in line with the government's financial inclusion drive.
IFN, with the support of the Nigeria Stock Exchange, is gathering national leaders and international experts in Lagos for a day to discuss the opportunities the industry can tap and how best Nigeria can reach its fullest potential to become Africa's Islamic finance hub.
We were delighted to be back in the conference rooms in 2022 following a near two-year hiatus, and it seems you were too.
We saw capacity audiences for the UK, Asia and Islamic Sustainable Finance & Investment Forums, and strong numbers everywhere else. We believe 2023 will surpass pre-pandemic numbers in all our core markets.
We have also learned much this past year and will implement the following:
The Forum format is essential in certain markets, and will remain in London, Muscat and Kuala Lumpur in 2023.
Our exclusive Dialogues have been warmly welcomed by all those participating and attending, and we will increase this offering in 2023, with events in Dubai, Riyadh, Doha, Jakarta, and Manama.
Live streaming has not taken off as many expected. However, watching recorded content has skyrocketed — certainly for us anyway. So, all Forums will be recorded and posted online for our global audience within a week of each event.
But, as our audiences enjoy recorded content, we will be organizing various country and sector 'OnAir' events and posting online for all to view.
Islamic sustainable is big. Our ISFI Forum in Kuala Lumpur in 2022 was outstanding and will remain for 2023. And, with COP28 in the UAE in 2023, we are introducing the ISFI Dialogues, which will be held in Dubai.
We are excited for the new year and look forward to welcoming you to our events and assisting in the continued global growth of the Islamic financial markets.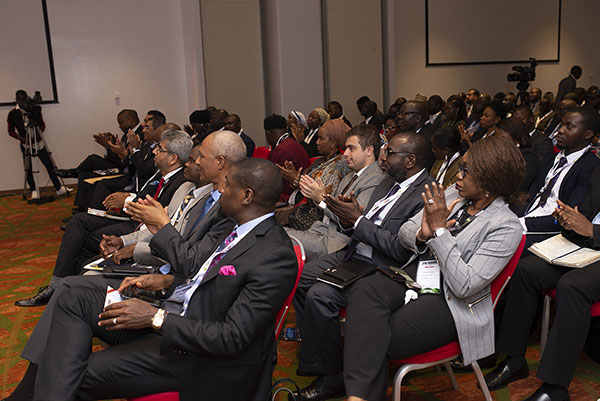 9.00 – 9.05
Welcome Address
9.05 – 9.20
Keynote Address
9.20 – 9.35
Keynote Interview
9.35 – 10.45
Islamic Financial Services in Nigeria – Developing Financial Architecture to Build Comparative Advantage
How can Nigeria ensure the continued development of financial architecture for the creation and support of Islamic financial services, and how does the country maintain competitiveness in the public/private sector funding of SMEs, start-ups, and early-stage businesses? How can Islamic capital market and investment products drive economic growth and increase prosperity in Nigeria? How can the country expand core Islamic financial services, including savings options, pension, and Takaful solutions? Would Islamic finance in Nigeria benefit from the development of specific alternative finance legislation, and if so, what form would this take? Finally, how do we measure and evaluate tangible recent progress achieved by the Nigerian Islamic financial services sector as a whole? We seek the views of an expert panel.
10.45 – 11.45
Islamic Banking and Takaful in Nigeria - Reaching New Heights through Innovation, Transformation and Digitalization
What is an accurate assessment of Islamic banking and Takaful in Nigeria and what is the outlook for the sector? Do domestic prudential regulations allow for the growth of Islamic banking and Takaful? How is technology being applied by Nigerian Islamic financial institutions to improve accessibility to, and convenience of, financial services, and does the digitalization of Islamic financial services allow us to better address sustainability and product authenticity? What funding options are open to Islamic financial institutions, and what liquidity management tools are available? What initiatives or strategies are Nigerian Islamic banks employing to promote financial inclusion, and are banks sufficiently incorporating ESG principles and sustainable practices into their operations, investments and financing activities? We seek the views of an expert panel.
11.45 – 12.15
Coffee and Networking
12.15 – 13.15
Centre of Excellence: Nigeria as a Centre for Innovative Islamic Financial Markets and Structured Finance Products
How can Nigeria fully leverage on its reputation as a regional center for innovative Shariah-compliant transactions and structured finance products? Has the Nigerian Sovereign Sukuk successfully created a benchmark for potential corporate issuers? Do additional Tier-1 Sukuk still offer Islamic financial institutions a flexible and efficient way of satisfying regulatory capital requirements? How do we ensure issuances continue to feature Islamic tranches, and that Islamic finance is a mainstream way of funding large regional projects? What is the continued importance of the structures of Waqf and Tawarruq for structured finance, and how influential are alternatives such as Wakalah? Finally, what role can green, sustainable and sustainability linked capital raising products offer issuers in Nigeria?
13.15 – 14.00
Driving the Development of Shariah Compliant Direct Investment and Fund & Asset Management in Nigeria
How can the success of Shariah-compliant investment funds and trusts in Nigeria contribute to the development of wider, regional Shariah-compliant investment management activities? What asset classes and fund structures are driving growth? What enhancements can be made to the regulatory frameworks of public, private equity and venture capital investment in Nigeria to attract cross-border and foreign direct investment? What are the prospects for Islamic sustainable investing in Nigeria, considering the growing emphasis on ESG principles and sustainability in investment practices?
The Previous IFN Nigeria Forum
IFN Africa Dialogue & Report 2022
Africa was the first continent into which Islam spread from SE Asia and is now home to almost one-third of the world's Muslim population. Although interest in Islamic finance continues to spread across this diverse yet complex continent, it has remained a difficult market to penetrate.
With this in mind, the IFN Africa Dialogue 2022 provided the perfect opportunity to reach the industry's leaders in a convenient manner.
In collaboration with NGX, we gathered industry leaders to understand the latest developments and opportunities.
We began with a keynote address from Temi Popoola, Chief Executive Officer of the Nigerian Exchange. Patience Oniha, Secretary-General, Debt Management Office Nigeria then delivered an insightful presentation, which was followed by the Dialogue discussion entitled: Islamic & Sustainable Financial Services in Africa: A Golden Opportunity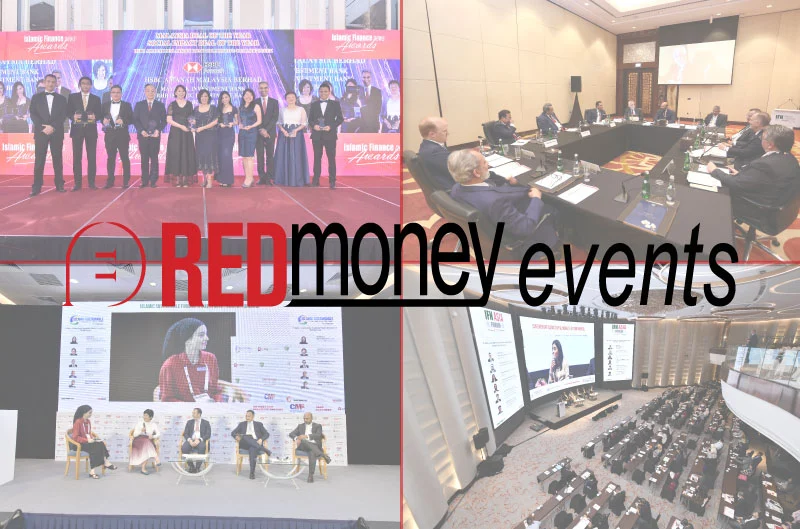 REDmoney events designs, organizes and hosts industry-leading conferences, forums, roadshows, seminars and dialogues focusing on the Islamic financial markets across a global, regional and national level. Leveraging an exceptional network of the industry's elite and supported by the expertise of the REDmoney publishing and seminars divisions, REDmoney Events are able to provide access to a unique array of influential speakers, panelists and participants from a cross-section of the global industry to debate the most significant issues affecting the Shariah compliant financial markets.
REDmoney events are differentiated by their complimentary yet qualified attendance structure, ensuring the highest quality of both delegates and contributors. Comprehensive and cutting-edge, attendance ensures exclusive access to the leaders in their field across all sectors and markets.
TThe annual IFN Asia and IFN UK Forums are categorically recognized as their continent's leading industry events since their inception in 2006 and 2007 respectively. The Dialogues series has also become an integral element of the REDmoney events series and have cemented their position as leading, must-attend, events. In 2022, we introduced the Islamic Sustainable Finance & Investment Forum, which was an enormous success, and will become a mainstay.
For any inquiries contact us
Our team will be glad to answer any questions you may have about this event.